Many of you know I have been posting regular book recommendations on Instagram and Facebook. Here are some of my favorite reads from 2019 for those of you looking to buy books for yourself or others this holiday season. Here, also, are some photos of selected books in the spot where I last read them.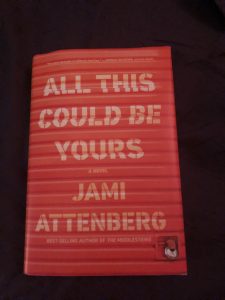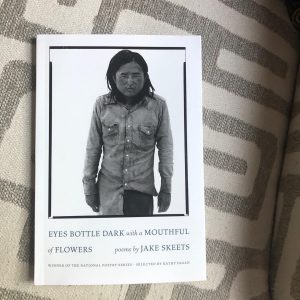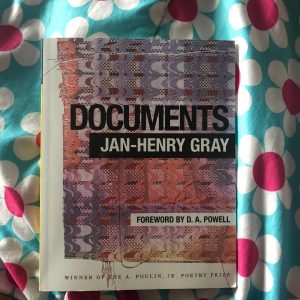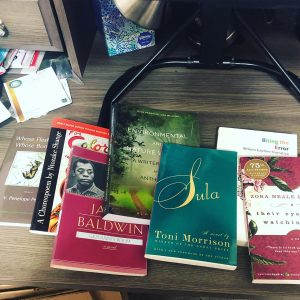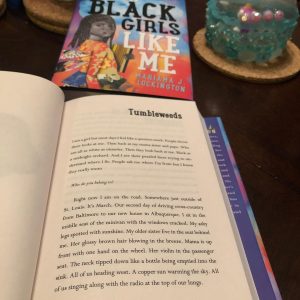 All This Could Be Yours, Jami Attenberg (Houghton Mifflin Harcourt, 2019): This book is so good, friends! Equal parts disturbing and tender. If you can't read the writing on the top of the image, it says, "The poet laureate of dysfunctional families—Kirkus Reviews." This book is a deeply moving study of a desperately troubled family. It is also a straight up love letter to the City of New O

rleans and its inhabitants. And it's a fascinating example of the fun a novelist at the top of her game can have with voice and point of view.
Documents, Jan-Henry Gray (BOA editions, 2019): Documents is the poet's debut book and, wow, what a way to head out of the gate! Some of the documents under scrutiny in this collection: those documents required to prove a legitimate claim on humanity, those required to prove a legitimate claim on the ability to love who you love, those required to prove a legitimate claim on your rights in the workplace, those required to p

rove a legitimate claim to any rights at all. Near the end of the collection the poet inserts an essay, the beginning of which is about the clearest explanation I've ever read of why I sometimes find myself needing to write/read one form rather than the other. By including this piece, Gray highlights his key constellation of questions: how best can we document our bodies/lives/loves/homes/ideas and what does it mean if sometimes/often such documents are hard won?
Eyes Bottle Dark With a Mouthful of Flowers, Jake Skeets (Milkweed Editions, 2019): So much to love about this book.  Skeets's lyrics lay bare the splendor and terror of livin

g and loving in the world he reveals, more so for a man-loving man, even more specifically for a Diné man trying to survive in Gallup (or what the book calls Drunktown).

There is a great deal of brutal (and often seemingly routine) violence in this book, but there is also so so very much tenderness. This book took my breath away over and over again.
Emergence Magazine Print Edition and Practice Booklet (emergencemagazine.org, 2019): Full disclosure, I have an essay in this collection, but you'll also find work from U.S. Poet Laureate Joy Harjo, two Pulitzer Prize finalists, recipients of the American Book Award, the TED Prize, The Bookseller Book of the Year Award, the John Burroughs Medal for Outstanding Nature Writing, and the Sundance Film Festival Grand Jury Prize."Our inaugural print edition is a collection of essays, poems, adapted multimedia stories, and photo essays from our first four online issues. Tactile and intimate, this edition spans 296 color-filled pages and eight different textures of paper—inviting you to slow down and enjoy these stories over time." This is one of the most beautiful books I held in my hands in 2019.
For Black Girls Like Me, Mariama Lockington (FSG, 2019): Told through alternating forms including songs, spare and honest prose, letters, journal entries, and Tumblr posts, For Black Girls Like Me is the story of an 11-year-old black girl who is trying to figure out where she is going at the same time she is discovering where she might be from. Adopted into a white family and adjusting to a move thousands of miles away from her best friend, the only other black girl she knows, the main character must discover her own way of making a home. In addition to wise and beautifully spun thoughts about race, gender, and adoption, this book shares important insights on mental health, family, and what it means to live as and with a working artist. It's a serious book, but it is also full of joy and empowerment. The book is targeted to Middle Grade readers, but I promise grownups will fall in love with it too.
Holy Moly Carry Me, Erika Meitner (Boa Editions, 2018): In this book, Erika Meitner manages to talk about so many of the things that keep me up at night. Gun culture, police violence, disaster capitalism, intolerance, children and how hard it can be to have them and to keep them alive, generational trauma, generational triumph, the kooky places we live, and pubic hair after 40. This is just a small list of some of the many topics this book explores. I mean by this that Holy Moly Carry Me is serious, funny, thought-provoking, and fun.
Silk Poems, Jen Bervin (Nightboat, 2017): This book is a stunning and fascinating document. Full of facts and force and fun and fancy, it taught me more about the silk worm, silk, language, history, life, the brain, science, art, and longing than I could think possible in such a slim volume. A fun gift idea for the weaver, knitter, writer, scientist, or history buff on your list.
Sula, Toni Morrison (Knopf, 1976): Clearly this is not a new book, but it is a GREAT book. My favorite of all Morrison's amazing novels. With the passing of this great American thinker this year, maybe it's time to revisit some of her best work?
Trespass: Ecotone Essayists Beyond the Boundaries of Place, Identity, and Feminism (Lookout Books, 2019): Among the twenty tasty essays in this book is my own, "Differentiation," about the time I traveled to Barrow, Alaska, ate some delicious food, went looking for polar bears, and made a new friend. This anthology would be great for the explorers, boundary crossers, women, and women-lovers on your list!
White Papers, Martha Collins (University of Pittsburg Press, 2012): Wondering how to dive into writing and thinking and being honest about the costs of white privilege? Get this book! In her stirring and honest long poem, Martha Collins makes clear the many ways oblivion to history and its daily repercussions is damaging to white people as well as black people. She sa

ys what is too often left unsaid, reveals what festers unacknowledged in so many corners, reminds us of forgotten truths and reiterates truths that for many of us have always been in plain sight. And the poem(s) do all this while sounding good and singing strongly and working the potential of the line and the page. (Also, the book has a handy reference section for further reading!)